Spanish Speaking Attorney
Passionate Representation
First Hand Experience Going Through the Immigration Process
IMMIGRANTS WORKING WITH IMMIGRANTS
At Uribe Reyes Law we understand first hand what it is like to be an immigrant in the United States and the difficulties in navigating the immigration system. Attorney, Cristina Uribe Reyes, grew up as an undocumented immigrant in the U.S. and went through the process of finding an attorney to help her get her green card status before she became an attorney herself.
Cristina Uribe Reyes was born in Guadalajara, Jalisco, Mexico.  She came to the U.S. at the age of 2 and lived her early years as an undocumented immigrant. In 2012 Cristina was able to get her legal permanent status, and in 2018 her citizenship!
Cristina navigated the immigration system herself and helped numerous family members do so. She also worked full-time as an immigration paralegal while going through law school. Having been the client-paralegal- and now attorney, Cristina has a unique understanding when it comes to representing clients in their immigration matters.
READ FULL STORY →
Do you offer payment plans?

Yes, we will work with you on a payment plan.

Do you bill hourly?

No, we bill on a flat fee basis.

Can you only help me if I'm in Colorado?

No, I can help anywhere in the U.S. or abroad, but only in immigration matters.
TESTIMONIALS
Cristina started our case when she was still a law school student and helped us EVERY step of the way. Even when our case was with a different lawyer initially, she was our main contact and has always been easy to communicate with. She is very knowledgeable and knew exactly what we needed to prepare for our interview in Juarez. We recommend her to everyone we know in similar sutations. We are very grateful to her, our family is together again! Thank you Cristina!

Jeanette R

(Google Reviews)
Member of AILA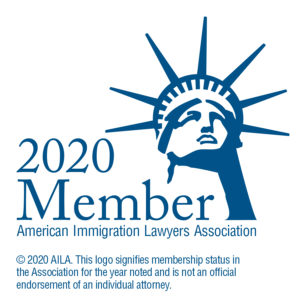 REQUEST YOUR CONSULTATION
Fill out the form below to schedule your consultation.