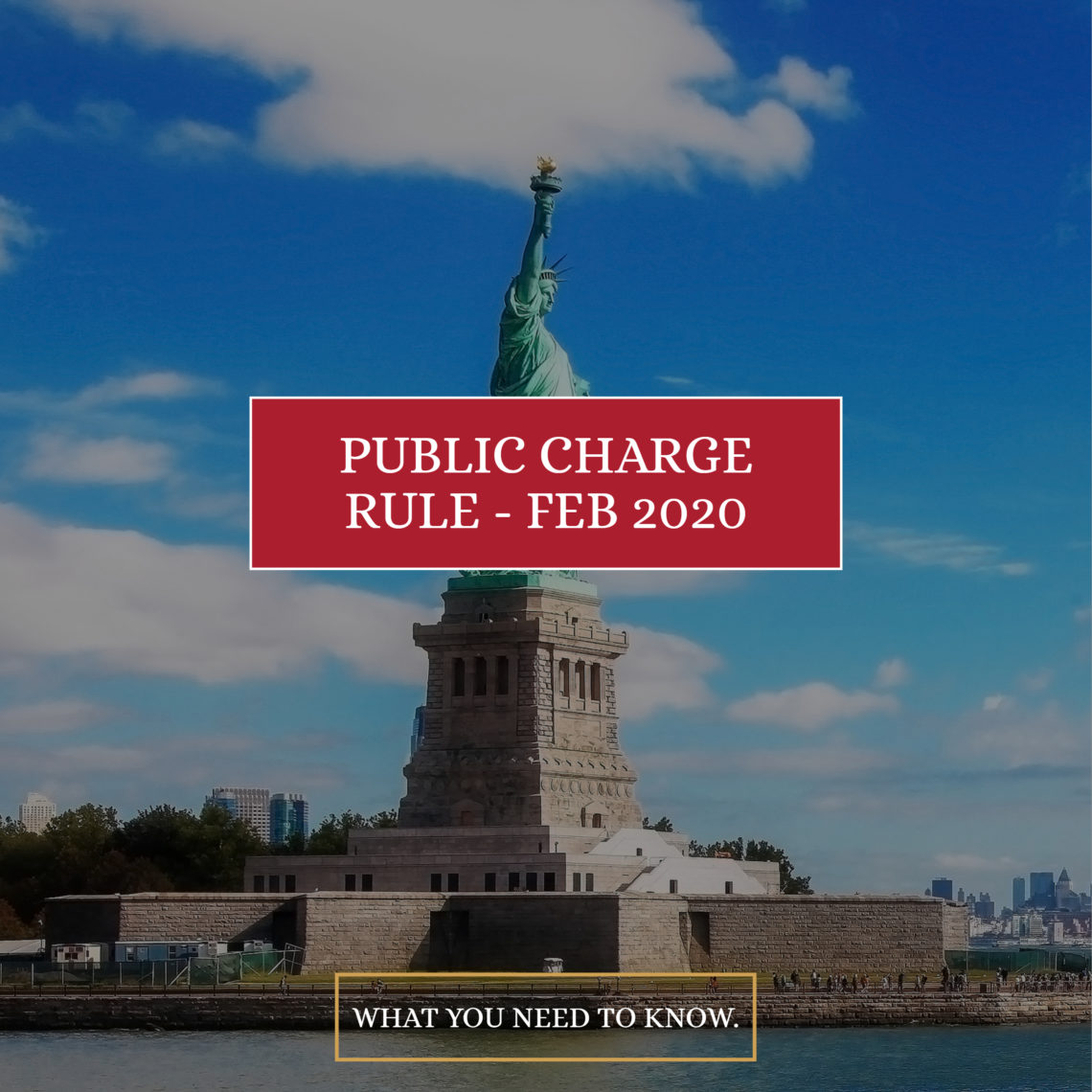 2020 Public Charge Rule - Breakdown
Starting February 24, 2020, U.S. Citizenship and Immigration Services (USCIS), will start implementing the Public Charge Rule.
What is the Public Charge Rule?
Immigrants wanting Permanent Residence in the U.S. have to demonstrate that they are not likely to become a public charge. This rule has always existed.
The new rule changed the public charge definition to say that anyone who has used public benefits for 12 months in a 36 month period is considered a public charge.
As part of the updated rule, immigrants will now need to submit form I-944 with their adjustment applications. Form I-944 can be found here: https://www.uscis.gov/i-944
Who does the Public Charge Rule affect?
Anyone applying for Adjustment of Status (those submitting form I-485) will need to demonstrate that they are not likely to become a public charge in the U.S.
Who does the Public Charge Rule NOT affect?
Refugees
Asylum Applicants
Certain U-Visa, T-Visa, and other crime based applicants
VAWA Self petitioners
What benefits are considered "bad" for purposes of the public charge rule?
Supplemental Security Income (SSI)
Temporary Assistance for Needy Families (TANF)
Any federal, state, local, or tribal cash benefit programs for income maintenance (Cash Assitance)
Supplemental Nutrition Assistance Program (Food Stamps);
Section 8 Housing Assistance;
Public Housing
Federally funded Medicaid (with certain exclusions).
Will they only look at whether benefits were used or not?
NO!
Benefits used are only one part of the public charge determination
USCIS will also look at an applicant' s:

Age
Health
Family Status
Education and Skills
Prospective Immigration Status
Sponsor financials using form I-864
Remember, this is general information. If you have more questions about how the public charge rule and your case specifically you can call us and schedule a consultation at: 303-317-5516.